Webinar: Kids need Care Too! Developing collaborations, competencies and confidence to care for kids
March 20, 2018 @ 2:00 pm

-

3:00 pm
$30 Individual Registration / $150 Organization Registration
The 2018 Pediatric Webinar Series is presented in collaboration with Pennsylvania's Pediatric Palliative Care Coalition and Greater Illinois Pediatric Palliative Care Coalition and the Children's Hospice and Palliative Care Coalition (a division of the Compassionate Care Coalition of California).
Many communities across the country are facing a shortage of pediatric nurses and social workers needed to adequately address the needs of children in their communities who could benefit from hospice and palliative care services.  In response to this growing gap, hospice and home health agencies are working to train and prepare their adult staff to care for children.
This webinar will provide practical and evidence-based information and resources on how agencies and their staff can increase their competencies and confidence in providing pediatric palliative care and in turn help to ensure that children and families in their area have the support and care they need to live life as fully as possible and remain connected and safe at home in their communities.
Can't attend on March 20? A recording of the webinar will be made available to all those who register. You must attend the live webinar in order to receive CEUs.
---
About the presenters:
Joan "Jody" Chrastek, RN, DPN, CHPN, FPCN
PACCT Coordinator
Fairview Home Care and Hospice, Minnesota
Jody Chrastek is the PACCT (Pediatric Advanced Complex Care Team) Coordinator for Fairview Home Care and Hospice. The program works in close collaboration with University of Minnesota Masonic Children's Hospital. She was born and brought up in India and trained as a nurse in Scotland. She has worked as a midwife and hospice nurse in the UK, India and the USA with adults and children. She has worked in hospice and palliative care for over 30 years, 20 of those in Pediatrics. Her Doctorate in Nursing Practice work focused on Pediatric palliative care. She has published and presented nationally and internationally on hospice and palliative care particularly in pediatrics.  She has contributed to text books such as the most recent Oxford Textbook of Palliative Care for Children and the Textbook of Interdisciplinary Pediatric Palliative Care.pediatric residents and medical students.
Diane Knust, MSW, LISW
Medical Social Worker
Fairview Home Care and Hospice, Minnesota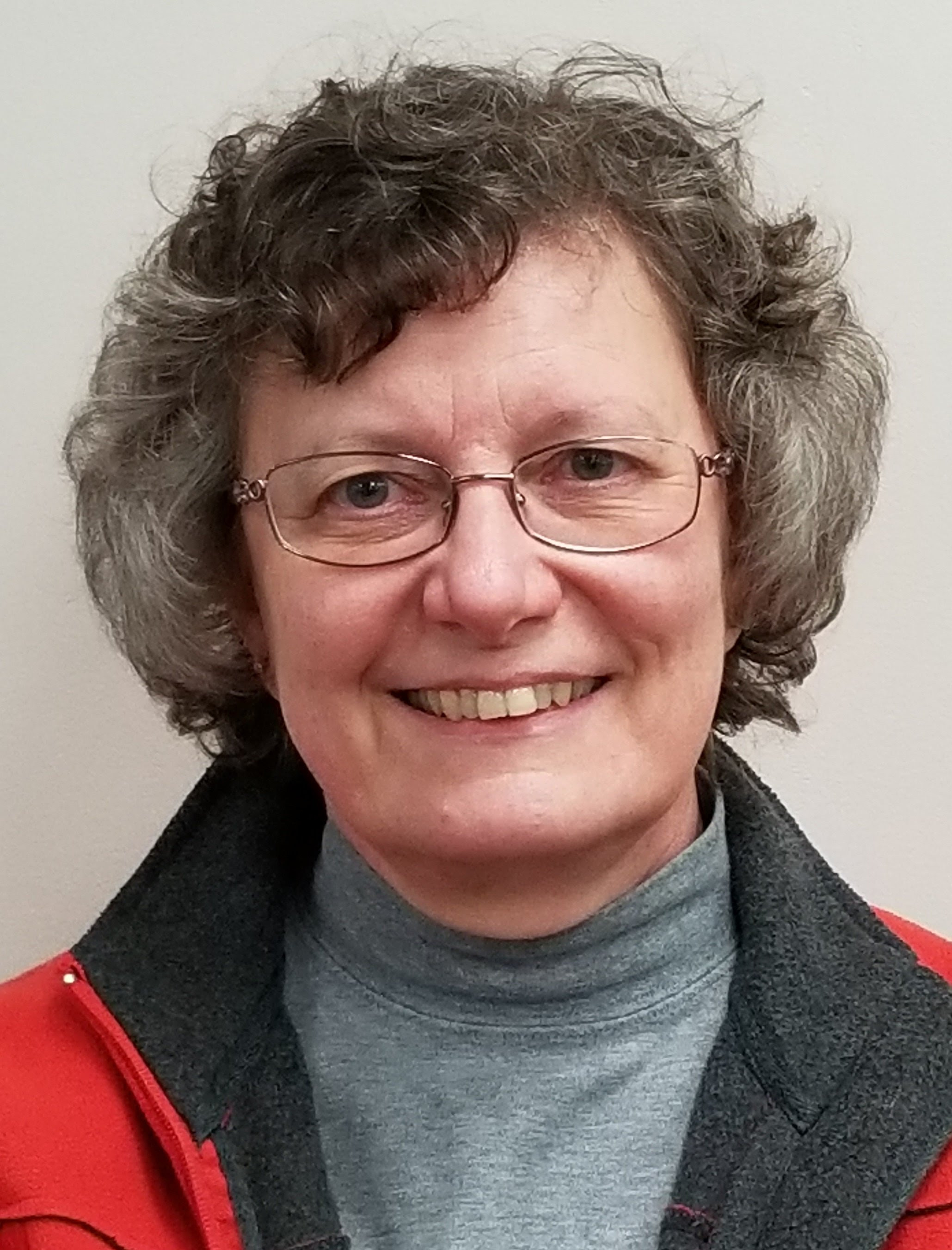 Diane Knust, MSW, LISW has been a social worker for 30 years.  Diane's experience is 1/3 management/consulting, 1/3 adjunct professor, and 1/3 direct practice.  Her practice experience includes working homeless adults and children, developing subsidized housing programs, and employment programs with Catholic Charities.   Her career switched populations in 1995 when she became case management program manager for the Minnesota AIDS Project, supervising case management for adults and children living with HIV, developing pediatric case management program, and Midwest HIV pediatric monthly consultation program as well as other trainings.
Diane spent 12 years teaching at the University of Minnesota, University of St. Catherine, Metropolitan State University, and University of Wisconsin in River Falls.  Courses developed and taught included: violence against women and children, domestically and internationally at the bachelor and graduate level, chemical dependency 101, International Social Work 101, Case Management with Special Populations and Senior Seminars for field work.  Diane is currently working as a medical social worker for Fairview Home Care and Hospice and has created social services component to our PACCT team.  Diane has been published in various HIV social service journals and violence against women journals
About the 2018 Pediatric Webinar Series
A collaboration between the Pediatric Palliative Care Coalition, Children's Hospice and Palliative Care Coalition (a division of Coalition for Compassionate Care of California),and Greater Illinois Pediatric Palliative Care Coalition, the 2018 Pediatric Webinar Series was created to raise the visibility of pediatric palliative care in the United States and to provide applicable, affordable, and practical education from leaders in the field of pediatric hospice and palliative care.
The primary goal of this series is to create a resource that will build clinicians' competencies and confidence in providing care to children and in turn increase children's access to institutional and community-based palliative and hospice care.
PLEASE SAVE THE DATE FOR THE UPCOMING 2018 WEBINARS
April 17th  
Perinatal Hospice with David Munson, MD
May 17th  
Concurrent Care with Shayna Stiles, Executive Director, TrinityKids Care Team, California
June 21st  
Pain & Symptom Management in Children 
with Audrey Foster-Barber, MD-UCSF
September 25th  
Transitioning Adolescents into Adult Care 
with Parag Shah, MD and Rebecca Boudos – Lurie Children's Hospital
October 18th  
Medical Marijuana  
with Elissa Miller, MD Nemours/Alfred I. DuPont Hospital for Children
and Billie Winegard, MD Children's Hospital of Illinois
November
Bereavement/Parent Perspectives
Attendees will receive a discount code for following webinars and be notified when registration is open.